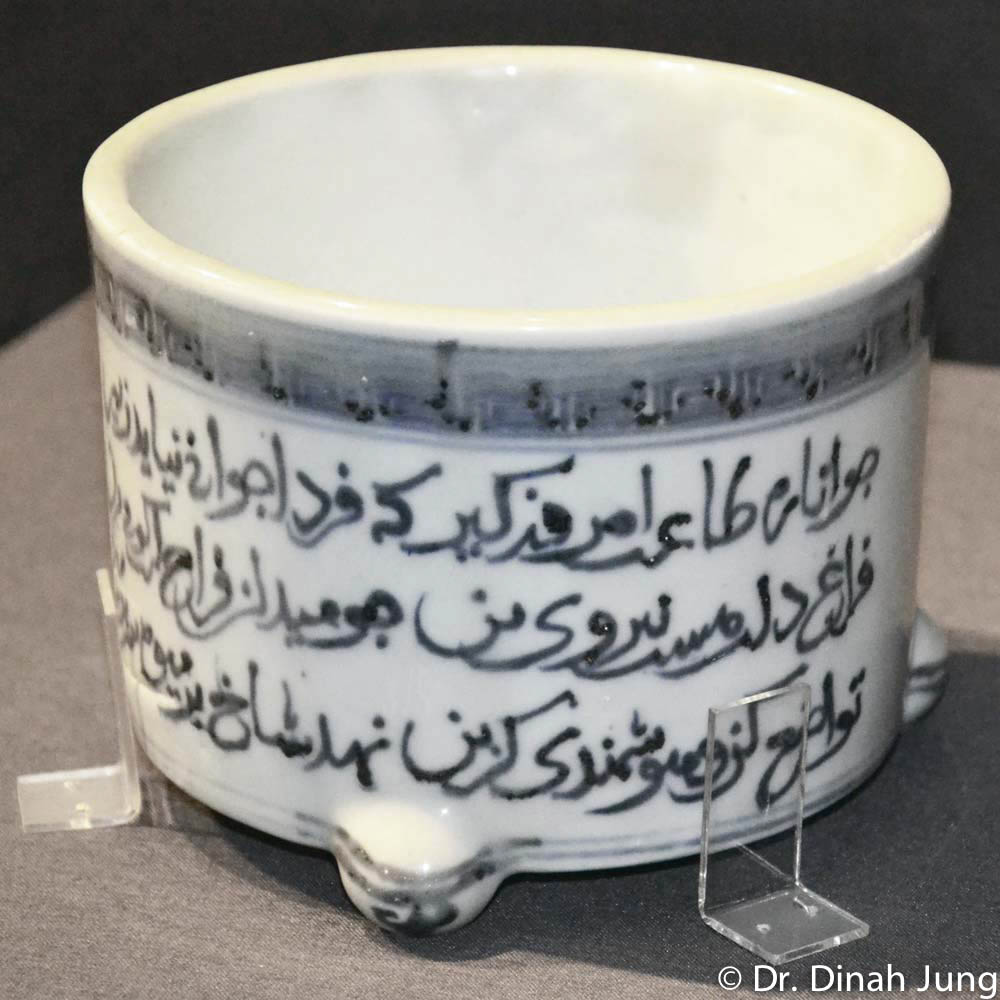 01 history
HISTORY OF ASIAN PERFUMERY ARTS
Appreciation of the fragrant landscape presumably since the beginning of Asian civilization and throughout Asia.
Provable origins of a 'handicraft' over 2–3,000 years ago.
Specialization of a perfumery art – i.e. skills of conserving and refining the aromatics as well as as appreciating them reverently – over the course of the centuries at exclusive locations.
Intracontinental transmission of materials, techniques and meanings via land and sea routes over the course of time – with the effect of exchange and mutual inspiration.
Notable entanglement with Western business activities since the 16th century.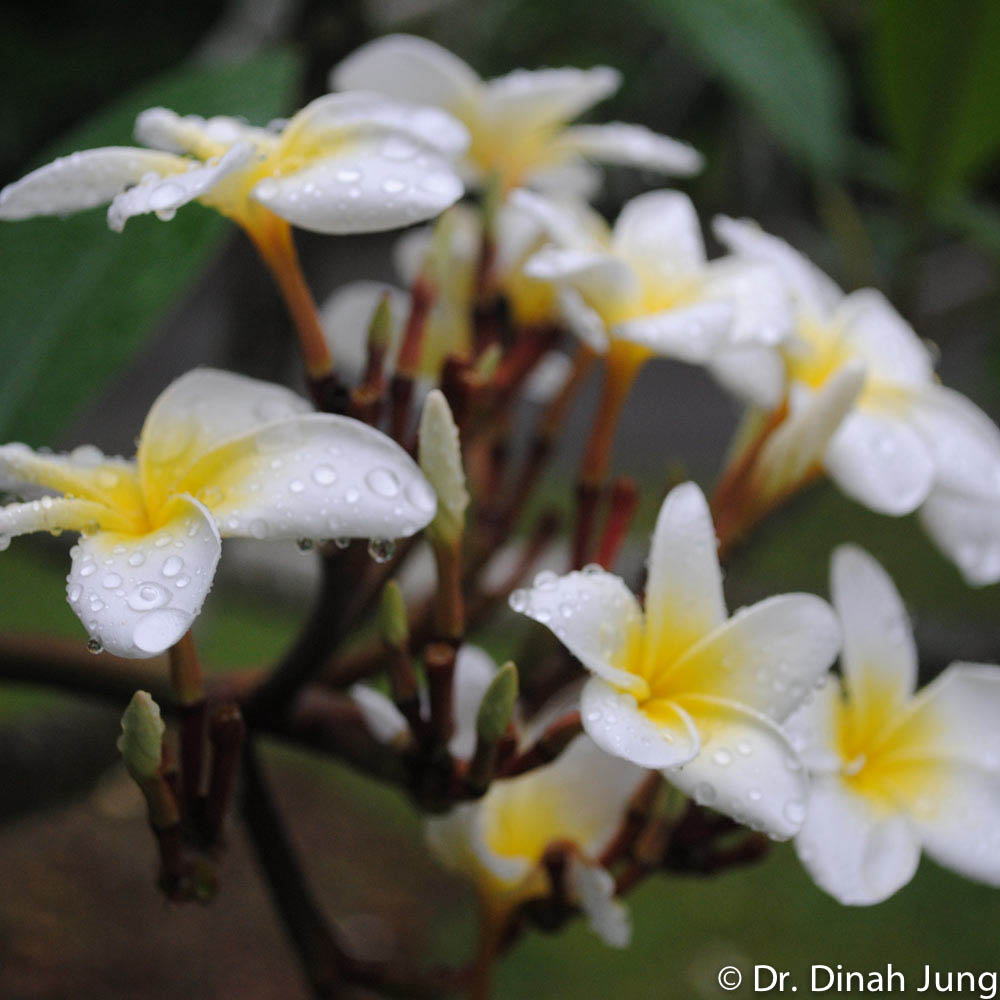 02 resources
FAMOUS REPRESENTATIVES OF ASIA'S ENDEMIC AROMATIC RESOURCES
Agarwood – ambergris – basil – benzoin – birch – cajeput – camellia – camphor – cardamom – cassia – cedar – cinnamon – civet – cloves – conifer – coriander – cypress – elemi – eucalyptus – fenugreek – fir – frangipani – frankincense – galbanum – gallnuts – ginger – jasmine – kanuka – lemongrass – lily – litsea – magnolia – maple – musk – myrrh – neroli – nutmeg – osmanthus – palmarosa – patchouli – pepper – pine – rhododendron – rosemary – roses – saffron – sandalwood – shell hinges – spikenard – spruce – star anise – storax – tea tree – tuberose – tulsi – vetiver – yarrow – ylang-ylang.
03 feedstock
PARTS OF PLANTS THAT HOST AROMATIC MOLECULES
Balm – bark – blossom – fruit (peel) – grass – leaves – lichen – needle – resin – root – seeds – wood.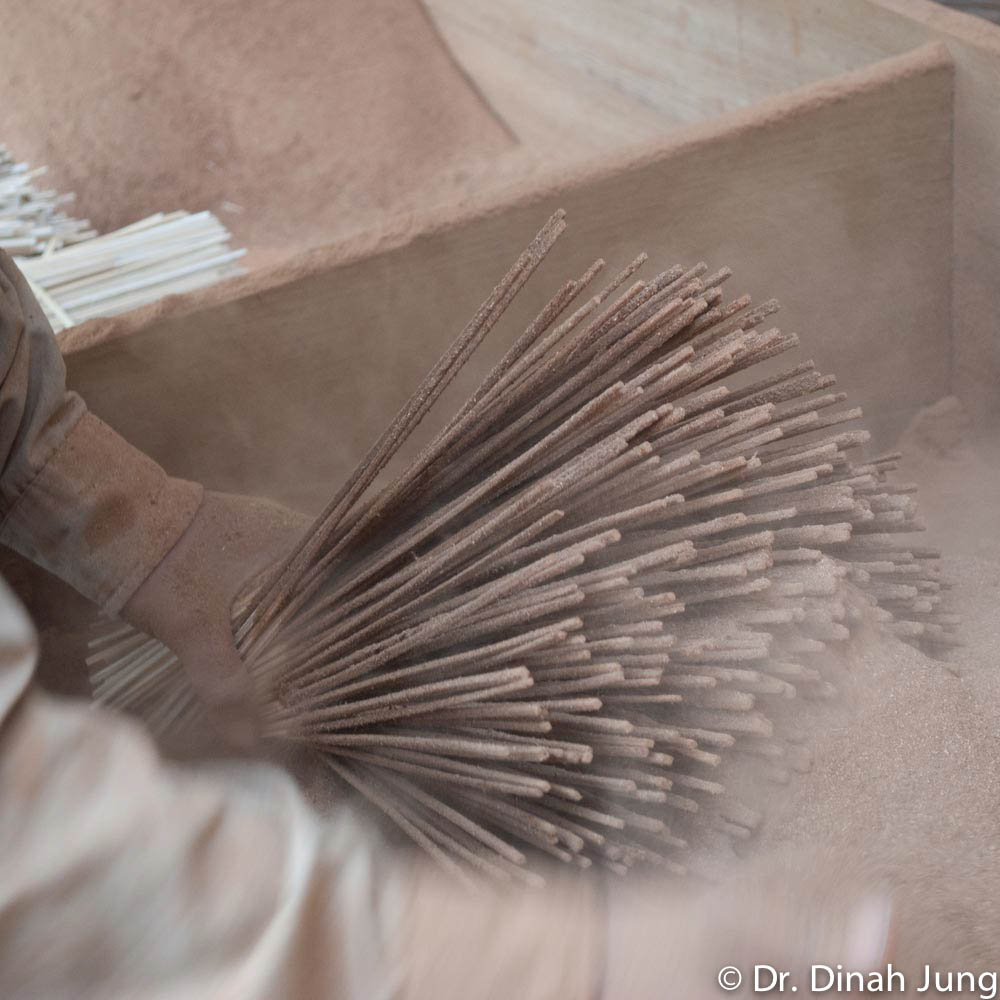 04 producing
EFFORTS TO PRODUCE DIFFERENT CATEGORIES OF AROMATIC GOODS
(1) RAW MATERIALS
(2) REFINED (PURE) GOODS
cleaning
washing
drying
carving
grinding
distilling
extracting
(3) REFINED MIXED PRODUCTS
blending
cooking
saturating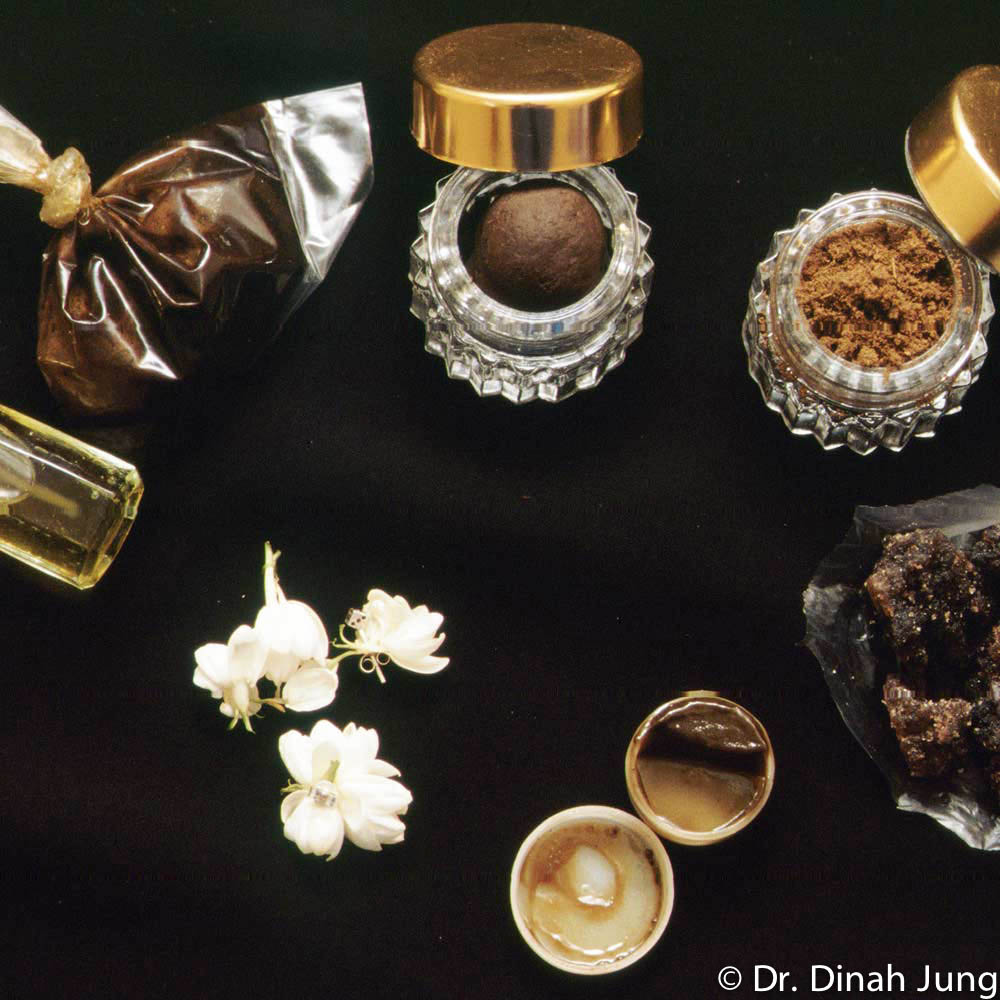 05 products
TYPICAL
the natural surrounding as such
aromatic wood artefacts
fresh (parts of) plants (flowers, herbs, and other)
dried (parts of) plants (flowers, herbs and other)
powders
incense cake (as balls, cookies, soft sticks)
incense sticks (including a wood stick)
pastes
distillates
oils
cremes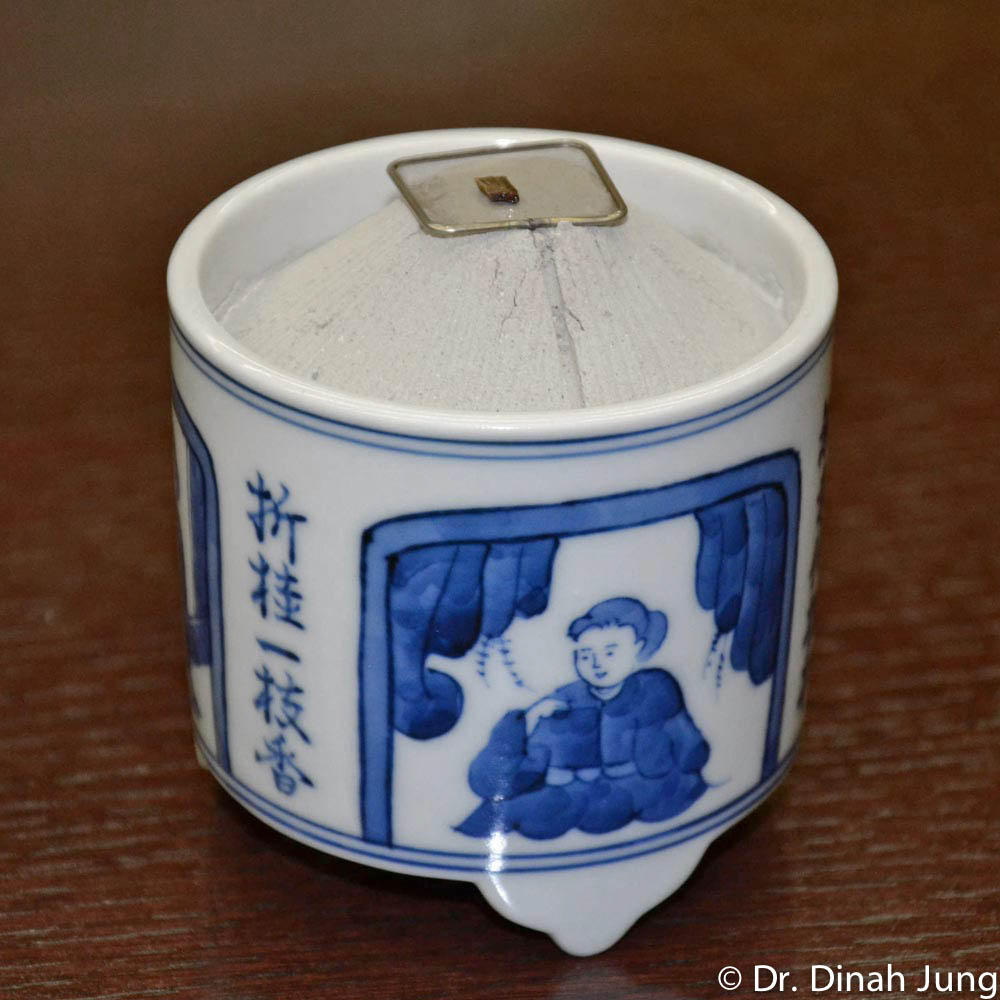 06 using
SKILLS OF MAKING AROMATICS GIVE OFF THEIR FRAGRANCE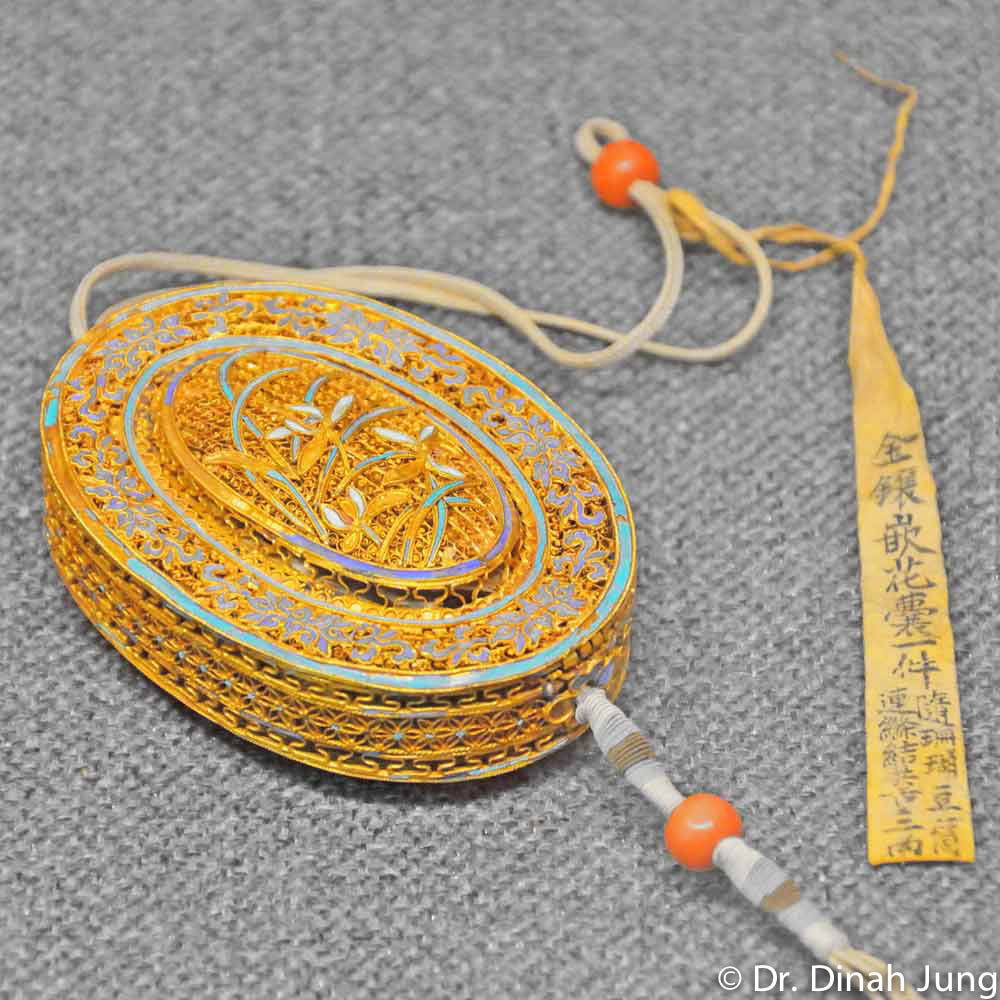 07 utensils
SELECT PERFUMERY UTENSILS
(1) PRODUCING
cooking pots
still
productional tools
(2) STORING
(3) APPRECIATING
sprinkler
censer
incense holder
fine boxes
fine cutlery
rack
08 intake
WAYS OF TAKING IN THE AROMATIC MOLECULES
inhalation
skin application
ingestion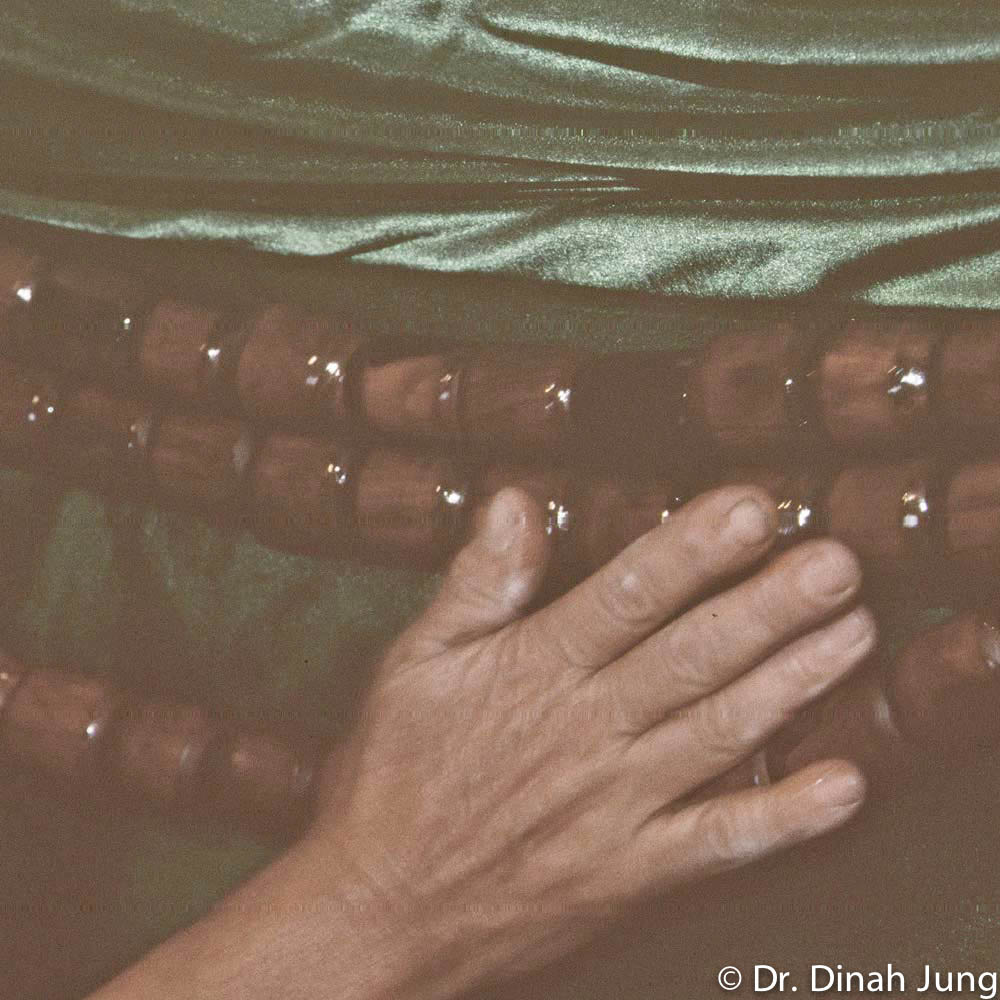 09 appreciating
TRADITIONAL WAYS OF APPRECIATING FRAGRANCES REVERENTLY
Sensory appreciation of the natural atmosphere by full awareness.
Garden architecture.
Fragrant sacrifices to divine entities.
Noble gesture of respect and hospitality to the community.
Ritual appreciation of select olfactory notes for leisure and spiritual aims.
Therapeutic use of aromatics.
Flavoring food.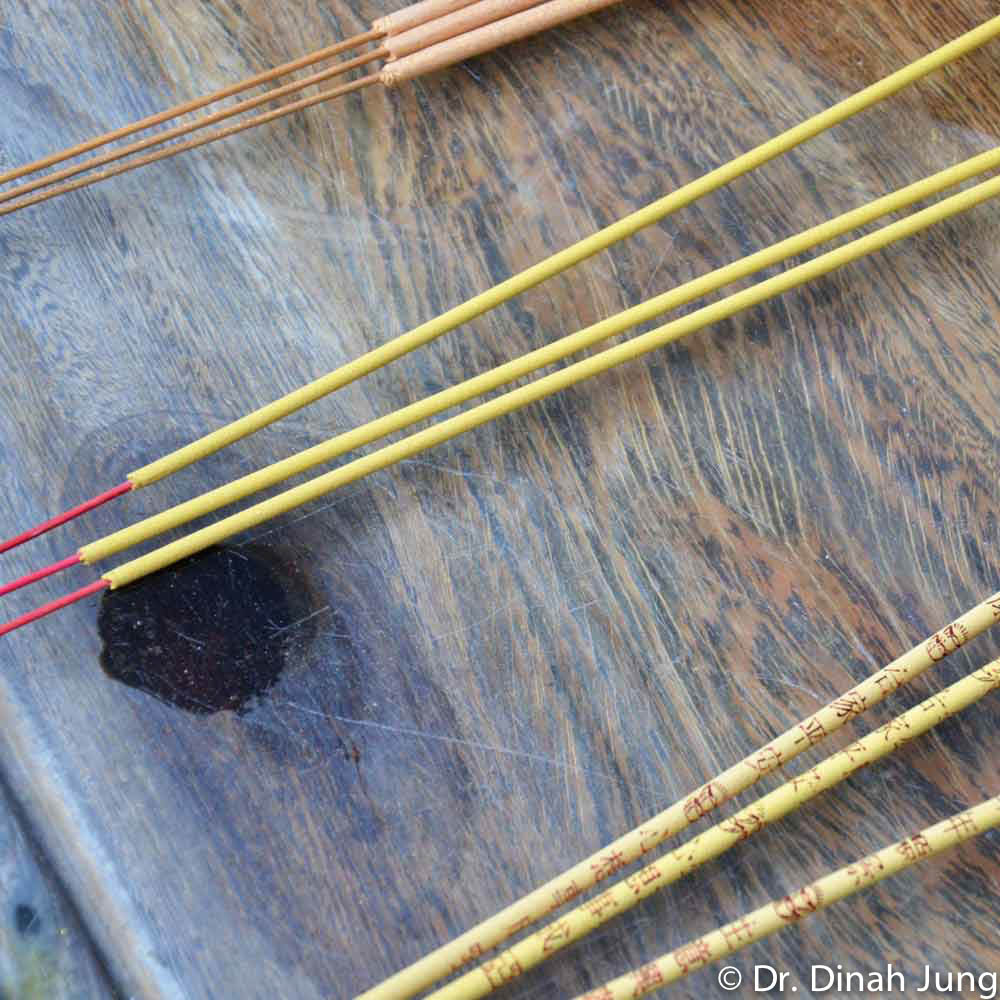 10 aesthetics
EXEMPLARY IDEALS AND CRITERIA (EACH ONE DESCRIBING A SPECIFIC CULTURE).
Naturalness (Eastern Asia)
Support of ritual purity (Islamic Asia).
Representation of Paradise (Central Asia).
Supporting harmony and balance of physical energies (South Asia).
Accompanied by visible smoke rising to the sky, or to the Gods respectively (Eastern Asia).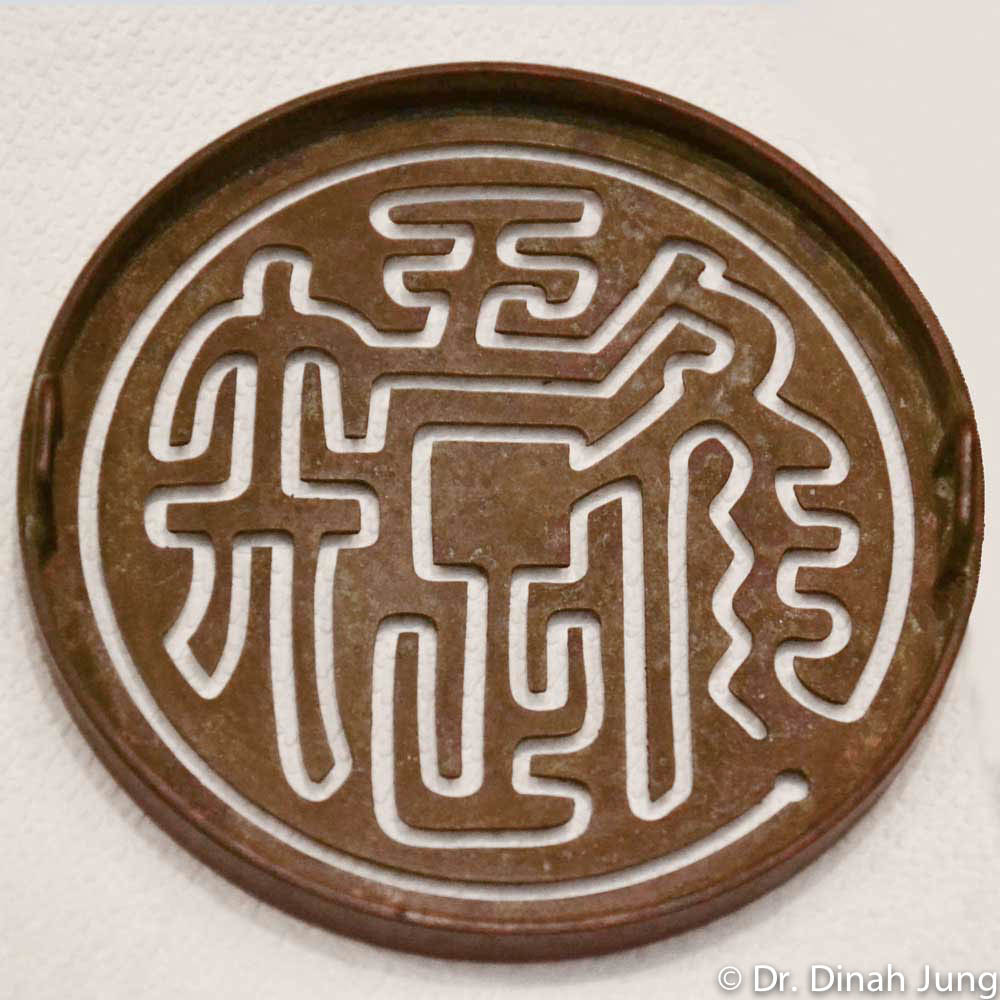 11 meaning
TRADITIONAL MEANING OF FRAGRANCES
Representing, symbolizing and supporting divine presence and energies.
Source of gaining spiritual insight and refining one's personality.
Signifying healthy conditions.
Supporting the maintenance of human health ('natural pharmacy').
Paying respect towards divine entitites as well as the community.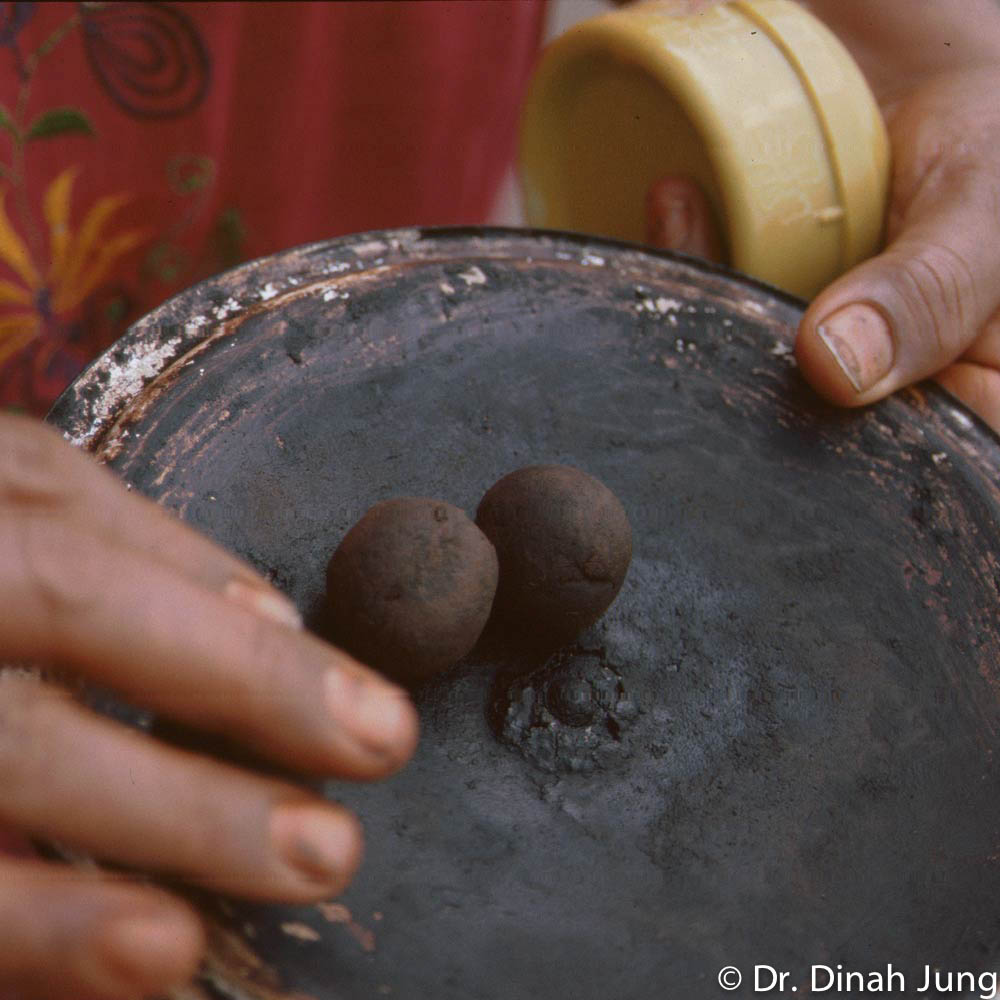 12 profession
PERFORMING THE PROFESSION
In the beginning: Everyday habit – overlap of cooking, hygienic care, and reverent devotional service.
Over the centuries: Hobby – especially among those populations living in the cultivation area of aromatic plants.
By time: Special profession – of herbalists, pharmacologists, therapists, spiritual masters, and perfumers.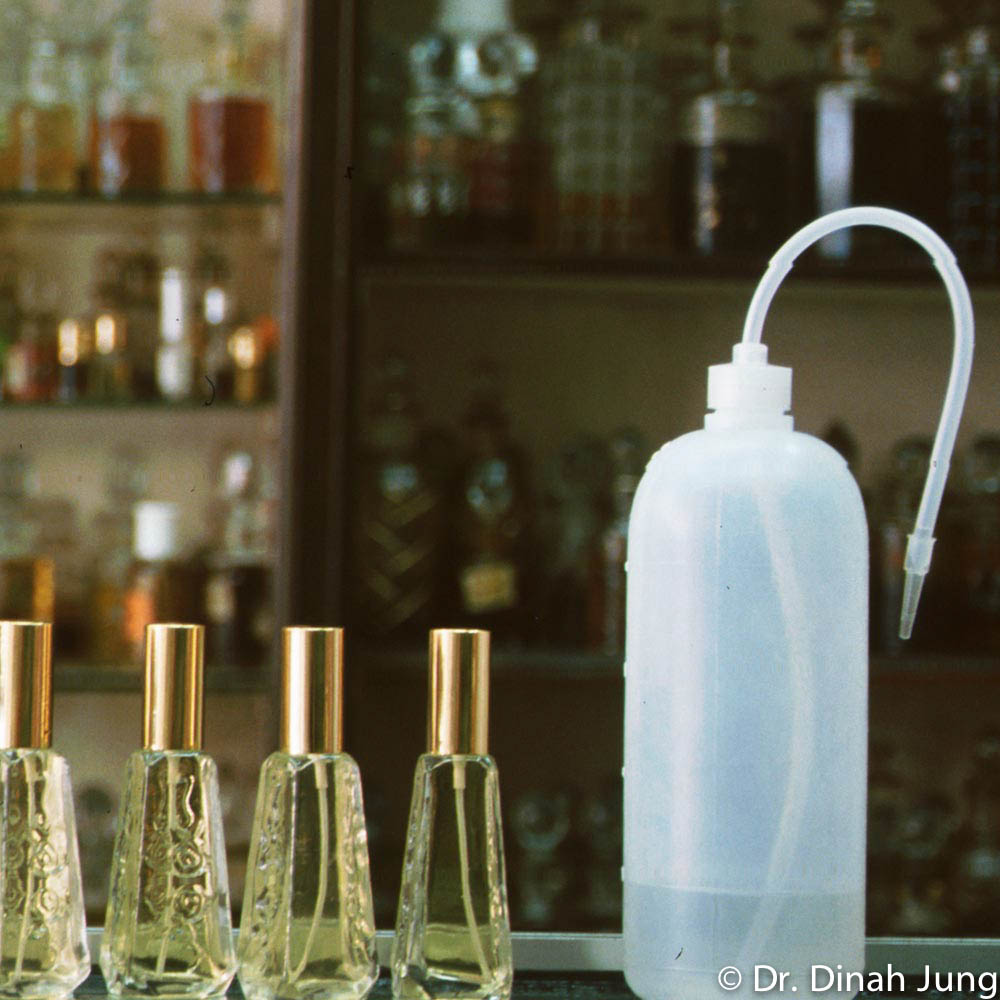 13 changes
TODAY'S ECONOMIC SIGNIFICANCE AND THREATS
Integration into global markets of multinational enterprises especially since the 1990s.
Object of (international) patents.
A sizeable multi-billion dollar business.
Overexploitation and loss of natural resources.
Loss of local knowledge and traditional (sensory and production) skills.